Venue and Accommodations > About Lyon
French Capital of gastronomy, home to Michelin star Chef Paul Bocuse and numerous internationally renowed Chefs, Lyon distinguishes itself as a major European metropolitan area all the while offering the charms of a French city. Conveniently located at the crossroads of Europe, its central location offers easy access to many key European cities.
Home to the 1,500 decision centers and 8 competitiviness clusters, Lyon offers a vibrant and dynamic labor market, all the while revealing the beauty of its roman foundations building on the advantages offered by its two hills and two rivers. Included on the list of UNESCO World Heritage Sites since 1998, the city is also home to some of the most major European cultural events :
LYON DANCE & CONTEMPORARY ART BIENNALES :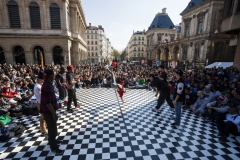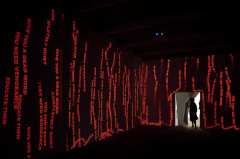 Contemporary dance festival, the Lyon Dance Biennale takes place on even-numbered years in September and October for three weeks attracting nearly 300 000 visitors each year.
Alternatively organized on odd-numbered years, the Contemporary Art Biennale attracts some 500 artists in its various exhibition areas located throughout the city and welcomes approximately 250.000 visitors.
FESTIVAL OF LIGHTS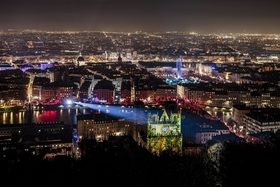 With 4 million visitors, The Festival of Lights stands out as one of the 3 biggest festive public events in the world after the Rio Carnival and the Munich Oktoberfest.
The internationally renowned festival takes place every year during four days around December 8 offering scenographies and innovating light spectacles in every neighbourhood of Lyon.
BEAUJOLAIS NOUVEAU CELEBRATION
The ''Beaujolais Nouveau'' is produced on a 34 mile long guaranted quality label area (appelation AOC) between Macon and L'Arbresle in the Lyon region. Each 3rd Thursday of November, celebrating the new wine, producers from Beaujolais villages open their domains for the weekend for a taste of the new wine.
---

©ONLYLYON Tourisme et Congrès / Dynamic View
Find more info on the Lyon tourism office webpage